It's easy to stay up to date with new posts from Live 'Ukulele when you subscribe! You will get notified directly of new content instead of haphazardly checking the site every few days to make sure you didn't miss a post.
Ways To Subscribe:
1. Get The Ukeletter
The best way to stay up to date on Live Ukulele news and posts is to sign up for my newsletter! Add your email below to get a roundup of posts, some behind-the-scene tidbits, and a new chord shape every month.
2. By Email:
Fill out the form below to get the latest posts straight to you email inbox.
This is different from the Ukeletter in that you will receive the newest post by itself the day it's published instead of the monthly roundup newsletter.

3. By RSS Feed
RSS is a code-markup that allows 3rd party applications – "feed readers" – to format and read posts from a site. This allows you to collect the newest posts from your favorite sites all in one place for easy reading.
There are other readers, but Feedly is the most used. Click below to get set up (it's really easy) and add Live 'Ukulele to your account.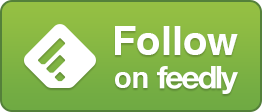 If you use a different feed reader you probably already know the drill for adding a site. Just A. search for liveukulele.com, or B. copy and paste http://liveukulele.com/feed into the field that says "source" or something similar when adding a new site.